Welcome to the home of
WANTED
THE ULTIMATE TRIBUTE TO BON JOVI
WANTED is the nation's number one tribute band performing the music of BON JOVI.  Based out of Los Angeles California, WANTED is an incredible concert experience that captures the atmosphere, excitement, and fun of the arena rock anthems that can only be described as BON JOVI.  Consisting of some of the Los Angeles music scene's top musicians, WANTED re-create the music of BON JOVI with the same energy, professionalism and spectacle as a real BON JOVI show.  If you are looking for a great live band and a great concert experience, come see what critics and audiences have been raving about.  Check out WANTED – The Ultimate Tribute to BON JOVI                                                                                               WANTED BON JOVI TRIBUTE

We will be posting a lot more shows that have just been booked! 3 more Royal Caribbean ship dates and plenty of local shows! 
MORE NEWS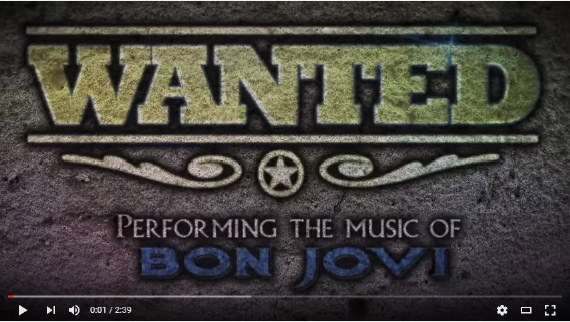 THE AUDIO FOR THIS PROMO WAS PULLED FROM A LIVE 2 CHANNEL AUDIO FEED DIRECT FROM
THE MIXING BOARD AT THE OC FAIR. THIS WAS NOT RECORDED IN A STUDIO AND DUBBED IN
LATER. DON'T BELIEVE IT? COME SEE US LIVE!